---
Tips to Plan a 4-Day Itinerary to Visit Bhitarkanika National Park
The Bhitarkanika National Park in Odisha popularly referred to as "The Amazon of India" is the second largest Mangrove forest in India following Sundarbans. There are several reasons this beautiful destination worth a visit. One of the unique attractions about the site is that it is the nesting ground for the million eggs on the Gahirmatha Beach in Bhitarkanika every year. Here is a short itinerary of 4 days to explore the picturesque Bhitarkanika.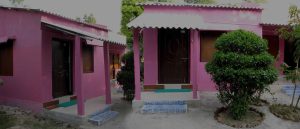 Day One:
As you will arrive at Bhubaneswar, you can hire a taxi to Ratnagiri. You can have your accommodation booked in a hotel before your arrival. Thus, the hotel can arrange an airport transfer on request. You can go out for a short stroll around the area or can rest for the day in the hotel.
Day Two:
This would be a day to have a thorough exploration of the various sites of attraction in and around Ratnagiri. The archaeological sites at Ratnagiri, Udaygiri, and Lalitgiri will give you a pleasant chance to walk back the times. You will have a fair glimpse of the ancient Hindu sculptures and artefacts in bronze and terracotta. Most of these relics belong to the Gupta age and will offer you an opportunity to explore ancient Indian culture. The 34 rock-cut Buddhist stupas are among the chief attractions at Lalitgiri. Afterwards, you can move on to Pushpgiri and stay for the night over there.
Day Three:
Set out for Khola to enter Bhitarkanika. If you start early in the morning, then it would be a 4-hours drive. Book your accommodation at one of the hotels in Bhitarkanika and after getting refreshed, indulge in a boat safari through the dense mangrove-lined river. Stay in the hotel for the night.
Day Four:
You can spend the day exploring Bhitarkanika sanctuary or can set for the Pentha Beach located about 10 kilometres away. It will help if you take a detour from Rajnagar on the Bhubaneswar-Cuttack route to arrive at Pentha. It is a part of the 35km long Gahirmatha Beach and a point of great interest. This is the place where you can see the Olive Ridley Turtles nestlings. Paying a visit to the hatchery developed by the Forest Department for conserving the eggs would also be a great idea.
You will find your rejuvenated self after the short vacation to Bhitarkanika.